About 100,000 engineers are employed in Denmark, but are they used effectively? Find the solution to your engineer shortage and achieve better documentation.
Many biotech and pharmaceutical companies use their valuable research and development resources when trying to solve the documentation load that may be lagging behind schedule.
To occupy useful and innovative employee resources for documentation is a short-term strategy that is delaying important projects and reducing possibilities in the face of global competition. It costs millions of dollars and combined estimated to 3.5 billion annually for manufacturers of pharmaceuticals and medical equipment.
Most of our customers are lagging behind on documentation, have challenges following procedures or are burdened by new products or urgent changes.
Working with pharmaceutical documentation often drains the energy from the employees who believed they were employed for research and development.
In addition, comes the enormous billion-cost companies allocate to documentation with in the field of life science.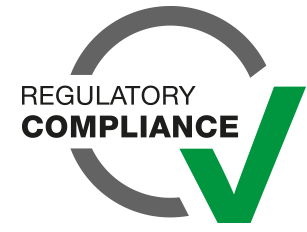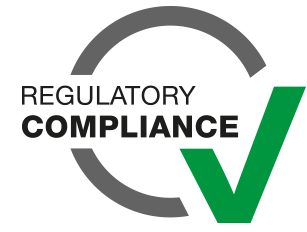 Agile Pharmaceutical TEAM Documentation
However, there is always a solution to a problem and in relation to the documentation challenges – the solution is; VERIO® service solutions. VERIO® offers documentation teams who work closely with your company's internal staff. You can acquire individuals and teams to your business when the need is there, and save money for the rest of the year.
This is in order to overcome the burden of documentation as well as keep a focus on the continuous improvement that is required for compliance with internal procedures and external regulatory requirements.
Get an efficient documentation team with VERIO® specializing in regulatory requirements such as the ISO/FDA/EMA/EDQM/TGA etc.

Achieve a win-win situation by an improved business agility ' in your documentation teams

Achieve compliance without delaying your projects

Free your engineers and pharmacists to work and get the workflow with project documentation organized
Get uniformity, higher quality and better system documentation
Get a flexible workforce that can overcome the peak loads without overloading the internal staff
Pay only for hours used – you do not pay when your documentation of your portfolio is not updated
Save time and money
It is possible to offer this high-quality documentation service at attractive prices due to our software solutions, a mixture of QA resources, engineers and technical writers in the documentation team
Reduce costs and optimize your workforce
Much money is tied up in using highly paid engineers and pharmacists for documentation work. For example, an entity may easily spend 50% of their working time on the engineering documentation
This can be reduced to 10% of the engineers' working hours by using a dedicated VERIO® team
Hence, if the company has 10 engineers, the resources used equals 5 full-time employees for documentation, all of which can be reduced corresponding to 1 full-time engineer
Thus, it releases up to what equals 4 full-time engineers per 10 engineer
These released engineers can be used to drive projects faster and better – or more projects can be started
New hiring of engineering can be avoided for a period
A dedicated flexible VERIO® team can more quickly catch up on a backlog of documentation workload and keep documentation in continuously ' compliance'
Quality and consistency in documentation can be improved significantly
The extra costs for a VERIO® team are only a fraction of the cost of new full-time engineers
Engineers become more satisfied with their work as they now can focus more on projects
The engineers are not in need of the same degree of training in order to perform documentation
Achieve your goals with VERIO® Pharmaceutical Documentation
VERIO® consists of 22 consultants and employees who have specialized in the documentation requirements and most recognized software solutions used today for pharmaceutical documentation.
You can achieve the following benefits:
VERIO® is Agile. Save up to 50% on the price and time because a VERIO® team is more dedicated than engineers or pharmacists who traditionally have been employed for a wide variety of tasks
It is easy to calculate your savings using a VERIO® team from a simple resource analysis
VERIO® team can consist of 1 part-time person or up to 20 full-time staff members – all with experience from the leading Danish and Nordic pharmaceutical companies
VERIO® provides a better organization of your product portfolio in relation to changes and updated regulatory requirements
VERIO® provides more options in your budget to ' compliance ' of documentation, eliminates delays and contributes to your products remaining in 'compliance'
VERIO® Documentation Team has an optimal distribution of resources between QA, technical assistants, engineers, and regulatory experts
VERIO® releases your valuable internal resources for project work and other important tasks
VERIO® Safety is about FCC/EU/EEA directives Conformity Declarations where we help with auditing, classifications, validation and certification of directives and safety regulations such as CE Marking, EMC, Atex, DER, EHS, APV, DNV GL, ISO/IEC/EN regulations and approvals
Everyone should consider the savings by VERIO® service – only a few can afford to do otherwise.
Your company is welcome to contact us for further information by phone + 45 32 177 777 local 277
© Copyright 1989-2020 by Innovation Support A/S.
Talent Finder® is a registered trademark by Talent Finder®.
VERIO® is a registered trademark by VERIO®