Talent Finder® our international recruitment and headhunter cooperation has 300,000 candidates and 25,000 employees in 300 offices in 75 countries. We cover the need for employees, consultants, executive leaders, outplacement and temporary workers.
Talent Finder® can offer almost any expertise and head hunting of experienced hard-to-find leaders, PhD's, research scientists, Pharmacists and Engineers which includes seniors and newly graduates both national and international. This compensates for the lack of resources and expertise in the project environment, which is a challenge for the corporate expansion and product development.

25 years recruiting experience give us the ability to offer:
TALENT FINDER® with >300.000 ready candidates from our international network
MATCH CARE for the none job seeking experts, which can be available within 1-3 months
VERIO® PHARMACEUTICAL TEAMS & INFORMATION CARE shortens time-to-market with measureable efficiency in any pharmaceutical documentation, regulatory approvals and revisions
CONSULTANTS, which can start today, including PhD's, Engineers, Pharmacists and IT experts
OUTPLACEMENT for re-employment when departments or companies need to cut costs and wish to give a 90% salary insurance in the new position
ROUNDTABLE a CROWD solution for bottlenecks, smaller tasks and projects
JUNIOR CARE University Alumni cooperation in 62 countries including candidate tracking
SENIOR CARE for senior leadership and senior employees and consultants
The best references and partners in recruiting
Talent Finder® is a cooperation of partners who have done recruitment since 1981. Talent Finder® partners include the world's leading recruitment agencies such as RGF (Recruit Rank No. 1 / Est. 1960). DHR (No. 4 / Est. 1980), Michael Page Group (No. 5 / Est. 1976), USG People (No.9/Est. 1997 ) and Alleges (No. 2 / Est. 1983). Positions on the listings may vary from year to year. Talent Finder® provides access to both Danish and international employees.
Talent Finder® references are: Novartis, Pfizer, Amgen, Merck, Roche, Novo Nordisk, Johnsson & Johnsson, Philips, GSK, CVS, Lilly, Siemens, Ramboell, Maersk, Danone, Nordea, Shell, Daimler, Amazon, Google, IBM, Apple, Microsoft, Adobe, eBay, Carlsberg, BASF, SAP, Samsung, Sony, PWC, E&Y and Deloitte.
As a candidate you receive several free advantages: pre-training, shorter recruitment process, a greater chance to be assigned, an anonymous profile without your name and image (you can anonymously search new jobs while you are employed elsewhere), and you get coaching and help in your career. Some of the best jobs are only available via Talent Finder®, thus, it may be valuable for you to be listed at the Talent Finder® with your CV.
Innovation Support A/S has been advising within many areas and helped industry leaders with technological solutions, design, engineering, quality assurance, supply, product development and risk assessment. We have been making patents and installed many IT Security systems in order to protect legally and by the best breed security available. To protect any business we even hire CrowdSourcing hackers and we pay for any security breach found.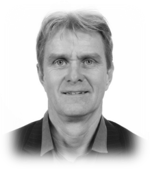 Lars Thougaard, MSc., Executive Officer
Lars is one of the two founding Executive Directors, an international entrepreneur with responsibility for engineering and consulting projects for the top 10 global market leaders.
He has extended knowledge in technologies, new product introduction, manufacturing processes, quality improvement and supply chain management. Lars knows how to set up teams and match people's skills.
Lars also maintains important functions in project assessment, quality and risk management and he has more than 25 years of experience in his fields.
---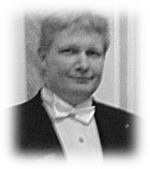 Michael Rasmussen Valiantin, Executive Officer, President
Michael is one of the two founding Executive Directors. He is a trusted facility provider for the Life Science industry and a trusted consultant of the partner company www.michael.dk with some of the best references.
He has 25 years of experience from the top international companies in EU, Asia and USA providing secure systems for IT & HR Management, patents, design, trademarks. outsourcing, team sourcing and ISO- and Regulatory areas.
Michael provides extensive psychological client screening executive search, recruiting and consultants for the Life Science industry.
---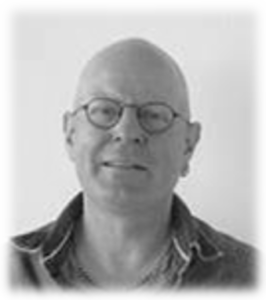 Bjorrn Kroyer, Senior Electrical Engineering – ATEX and CE Marking Bjorn holds a Bachelor in Electrical Engineering. He has 25 years of experience in Machine Safety and Electrical Engineering from the manufacturing industry including pharmaceutical production.
Bjorn is also one of the few people having participation in setting new standard for machine safety and taught both junior at university and professional at their companies.
Bjorrn is a leading machine safety expert, having a proven record in his field with publication of CE Marking for Machines and Process Plants.
---
Finn Mortensen, Senior Project Leader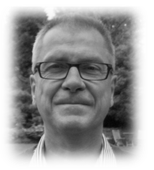 Finn holds a M.Sc. Pharm. He has 30 years of experience in the pharmaceutical and biotech industry within manufacturing, formulation and quality.
Finn is also one of the few people having extended knowledge in dealing with contract manufacturing/CMO.
A leader, having a proven record as director/manager of technology service teams and solid experience from leading production on a daily basis.
Finn's contribution within manufacturing technologies has facilitated well-known international companies for further profit.
---
Maria (Liwei) Han, PhD in Drug Design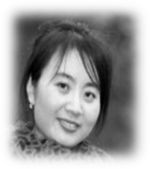 Maria holds a PhD in Pharmaceutical Sciences and a M.Sc. in Molecular Biology.
She has worked and studied Pharmaceutical Sciences and Biological Sciences in 4 countries (Denmark, Sweden, USA, and China).
She did her PhD at The University of Copenhagen (including six 6 months of research at Yale University).
Maria's work has resulted in several publications over the years. She has solid experience in problem solving and overcoming various challenges. She speaks English, Danish, and Chinese.
---
Ada Lagersted, PhD, QA Systems & Product Management
She is a strong QA mind in our team. Ph.D. in Theoretical Drug Design and M.Sc. in Pharmaceutical Sciences Ada takes a problem solving approach when leading quality teams, and she does so with a "YES-it- can-be-solved" smile.
With more than 25 years' of experience in pharma, Ada is a master of all quality aspects including the expertise of being authorized as QP (Qualified Person). You will experience her incredible strength in getting things on track, be it cleaning up in existing systems or setting up new quality systems in start-ups and getting your high quality products on marked on time.
Ada is doing audits, guiding CEO's, communicating with customers, training quality teams and setting new standards in the organisations. She is one of the most experienced in production and is a former Production Director and VP. The clients admire her skills in guiding her teams.
Ada is passionate about QA challenges, ethics and niche business development in the Pharmaceutical industry.
---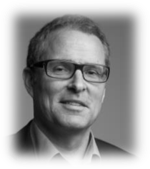 Michael Vihlmann Jensen, Project and Validation Management
Michael holds a B.Sc. of Mechanical Engineering with a technical and commercial experience from the pharmaceutical, process and shipbuilding industry. Through all his employments, Michael has been working with project execution, technical assignments, compliance, preparation and management of technical documentation.
Michael is focusing on safety, quality and details to ensure that the product design and manufacturing processes corresponds to the market demands and requirements, and is in compliance with international and national regulations.
Main qualifications are the experience for various industries about technical specification and authority requirements. Today his focus is concentrated on the pharmaceutical industry to maintain a fast, exact and easy documentation and validation.
---
Helle Kristensen, Member of the board, MSc. Pharm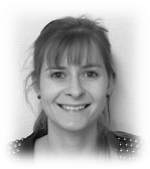 Helle Kristensen is elected member of board due to her high pharmaceutical knowledge and open mind set. She holds a Master of Science in Pharmacy from The University of Copenhagen and has a Category C Level in Lab Animal Science. Helle has experience in a wide range of markets and processes in an international environment through handling pharmaceutical CMC and labelling variation submissions.
Among her markets are Europe, US, Middle East, Maghreb and Asia as well as expanding market access via MAA´s in Latin America. Helle is an active networker with a proven record of culture awareness from traveling, living and working abroad.
Her positive approach to clients and colleagues combined with her pharmaceutical knowledge benefits her responsibility for all stages of the hiring processes.
---
Ruja Poreddy, Ph.d, Process Support Engineer
Ruja holds a Master of Science in Structural Chemistry and Spectroscopy from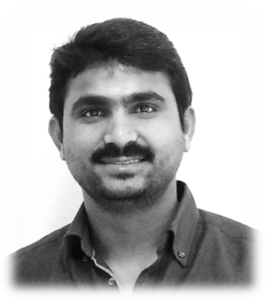 Germany and Ph.D. from Technical University of Denmark – DTU. Raju has a background as chemical engineer with focus on production processes and leadership. He has several years of practice with GMP during his industrial and research experience.
As a process engineer he adding valuable knowledge within production, process/product analysis, development, equipment optimizations and validations.
Raju has a practical approach, strong analytical skills which he combines with scientific knowledge and communication among his colleagues and teams. He dealing with both short- and long-term process and quality topics during purifying of larger molecules such as insulin.
---
Niels Orskov, B. Sc. in Mechanical Engineering

Niels holds a B.Sc. of Mechanical Engineering in plastics from Danish Technical University. He has 30+ years of experience in technology and sourcing in an international environment.
Furthermore, he has 5+ years of specific experience in plastic technologies within the Pharmaceutical industry, where he was working as an expert in adhesion and adhesive processes.
Niels has a proven record dealing with suppliers from his position as Mechanical Sourcing Manager and later Technology Sourcing Manager. He benefits from having technical knowledge about processes and device development in a fast changing industry. Today his focus is concentrated on the pharmaceutical industry helping with capacity increase in new and existing facilities.
---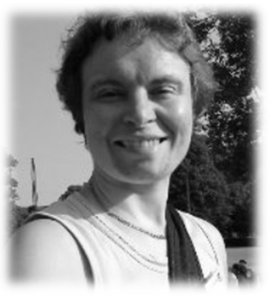 Anne Tilling, Technical Writer, PA
Anne is Project Secretary with thorough knowledge of the languages and specialized in Biocide Registration, in addition, she has experience from the food industry and are certified in SAP.
As a former sales secretary, she is well versed in customer service, electronic order handling and contact with manufacturers.
Anne has experience as a correspondent in sales and marketing from producer of freeze drying plant with the preparation of offers and technical specifications in English and German.
---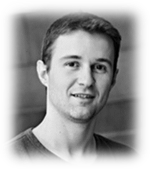 Peter Kristensen, Member of the Board, student MSc. IT.
Peter Kristensen is appointed IT Manager due to his extensive IT knowledge and open mindset. Peter holds a Master of Computer Science from The University of Copenhagen. He provides the latest knowledge in his field and has experience with a wide range of IT technologies and processes.
Peter supports us in making new tools benefiting the industry. E.g Peter have worked with categorizing and comparing 3D brain images of Alzheimer patients.
His main interests and competencies lie within machine learning, data-analysis, computer vision, image correction, recommender systems and system development. Peter is a member of our IT Recruiting and Headhunting Team with contact to the Alumni Network from IT Universities.
---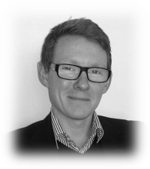 Asger Holm Pedersen, MSc. in EBA
Asger holds a Graduate Diploma in Marketing Management and a Master of Science in Strategy, Organisation and Leadership, with a minor in Economics, Psychology and Neuroeconomics.
In addition he brings solid professional experience from the FMCG industry to the table, revolving around sales operations, marketing and customer relation management.
He has a profound interest in human behavior as well as in analyzing internal, – and external corporate strategic matters.
Asger places a high emphasis on improving internal corporate performance as well as the end user experience.
---
Karin Garde-Frandsen, Integrated Marketing Communications (IMC)
Karin has 15 years of professional marketing and communication experience. She merges public relations, advertising, brand management and design to form cohesive marketing communications.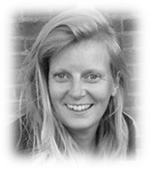 She manages all components of campaign development, implementation and measurement and is able to make sure that all communications efforts.
Main areas includes PR, marketing, visual and social media to ensure that these areas are working together in harmony.
She has a strong focus on content and good storytelling to all media. Her references are from the most well known institutions and companies.
---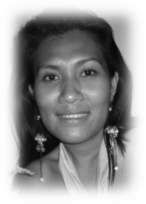 Wilai Suamsiri, B.Sc Tourism & Travel
Wilai is sales manager for the Thailand recruiting firm.
She works in the key areas such as IT, Pharmacists and Engineers and is also Head of Section within the selection and screening of all Thai candidates.
She was born and raised in Thailand, where she was trained B.Sc. in tourism and travel.
Wilai is now located in Denmark as a secretary in the validation of the EU Privacy regulation and Electricity Directives.
---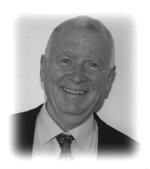 Lars Holde-Jensen, Senior Advisory Board member
Lars is active in our division for Executive Search and Interim leader section. Customers know, and appreciate Lars as a powerful communicator.
His ability to inspire, – and develop people has made him a pioneer in starting processes and finding new ways. His many years of experience combined with profound communication skills, has made him a highly recognised teacher within the field of communication, sales and service.
He always places people in focus, and has through his trusted and friendly approach achieved outstanding results. He is an excellent teacher with a great commitment and a good mood.
---
Receive our Life Science Newsletter each month:
---